The past two weeks have been unprecedented. So much is happening.
I'm constantly checking updates as the situation evolves. I'm often anxious. From tea time to ballet, here's how my days have looked and some of the strategies I've found useful to manage my anxiety.
Open the curtains and windows during the day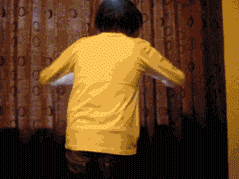 With cancellations and closures, many of us are at home more frequently to prevent the spread of COVID-19. One things that isn't cancelled: fresh air! If I'm spending the whole day inside, I need to see the sun and hit refresh on the air in my home. If you have access to balconies or gardens at home, make them a part of your routine if they weren't before. Natural light is important for our bodies: vitamin D absorption, maintaining our body's internal clock, and even feeling happier.
"It's always tea time!"
As the Mad Hatter would say, at home you can always drink the tea of your choice. I like to drink tea and coffee when I'm stressed and overwhelmed; it's really comforting!
Eat and sleep well.
If you have access to a kitchen, now is an opportune time to gain some cooking skills. Eating a balanced meal allows you to stay healthy and keeps our immune systems strong. We can also take care of ourselves by aiming to have good sleep every night.
Remember to move your body
Yes, its important to stay at home and limit how much we go outside but the need to stay active hasn't changed. Some workouts don't require much space and there are endless YouTube videos for great at home work out. First, I tried yoga through YouTube. Then came the ballet.
Moving Online + Dancing the Day Away 
While this is an important time for self-care as we study, work from home, and build new routines, things can get lonely fast.
Since public health officials began to encourage social distancing (read: physical distancing + social solidarity), online spaces have been a crucial source of positivity for me. We are blessed to be living in a time where social media exists and we can experience and build community while at home.
What community have I landed in? Dancers online have been creating free and live online ballet classes on social media platforms such as Instagram and YouTube.
So far, some of the online ballet classes are led by The Fifth Dance, a dance community located in Toronto, Principal Dancers of the American Ballet Theatre, and New York City Ballet. What a special opportunity — these aren't folks you get to dance with every day!
Taking live online classes allows me to feel a sense of interaction with the teachers and my fellow learners. Furthermore, I don't have to quit dancing just because I am stuck at home. It gives me an opportunity to plug back in to something I love to do in-between study sessions.
Toronto's Fifth Dance normally offers drop-in ballet classes throughout the week. I love going here. I adore the teachers, their classes are superb, and the feeling of community is energizing. You can imagine my joy when their instagram live ballet classes launched. Here are pictures of the The Fifth's instagram:
Here is their studio on a normal day:
Finding a way to maintain the activities you love is a great stress relief strategy for the remainder of  this (online) term and going forward.
While keeping up on your studies and work is necessary, there are many other things you can do at home that you might not have considered, and some more obvious ones. Pick up the book you've wanted to read, play cards, contact your family and friends, draw a sketch, try ballet.
Let's take extra care of ourselves and others. We are all in this together.