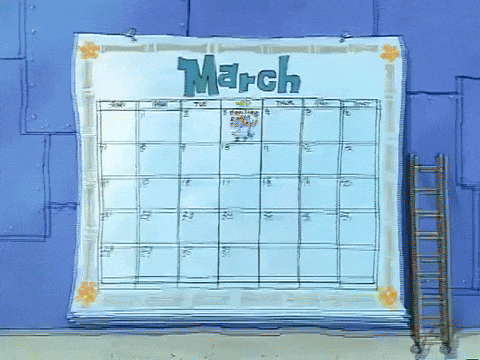 Perhaps it's not the best time to reflect on things other than my courses' syllabus in the middle of March aka "Make or Break your GPA" month, March starts with an "M" for a reason people,
probably not that reason, but you get it
. When all assignments are due in the same week and finals are approaching us faster than I could finish writing this blog post,
I wish this was an exaggeration
, AND daylight savings recently made its comeback, so now I have one less hour
(what? I only have 2 hours of sleep per day now?)
to cram for said school work. Who needs summer to come sooner? ME ME ME There's really no time than the present to relive those funny and not so funny moments
(some are uber serious tbh)
that have happened to me in my first year, especially before my sleep-deprived brain decides to crtl-alt-delete my memories to make space for last-minute formula memorization before exams. So, for those of you who are interested to know what COULD happen or COULD'VE happened to you in first year, let the record show that I wrote this for YOU. Fellas and Bellas 
(mean "lovelies" in Spanish otherwise google lied...)
, here's what went down in my first year:
1)  Going Undercover at Frosh: 
For some reason, all my friends whom I met at the very start were from the Architecture Program, so it made perfect sense I would ditch my college's orientation and join my friends right? Right. I went all out trying to blend in: basically, my friend dumped her frosh t-shirt over me and I was golden, plus I know a thing or two about the ART in ARchiTecture so 
no one noticed a thing, or... they KNEW IT ALL ALONG but were just super nice people, they are, Daniels is great! 
2)   Stranger Danger:
Apparently, I didn't get the memo on that one because I totally let a stranger that I had just met in the elevator drive me around downtown without hesitation. What was I thinking? Probably the thing is I WASN'T thinking, or at least logically. I remember being tired, it was late in the day, I'm dragging my suitcase, planning to take the subway
(which was a few blocks away)
back to my residence from my friend's condo, but here it was: a free ride home in a convertible. Why the hell not?
Oops, I forgot all that my parents and the news have taught me...
You know how little girls grow up being taught by her parents to avoid STRANGERS at all cost
(or is that just my parents?)
I was taught to know better. Every time my dad sends me these horrifying news on missing girls
to remind me
, I'd think to myself: THAT would NEVER happen to me! Uhhhhh, but it did. I'm just glad I'm here to tell this cautionary tale, it's a cliche, but nonetheless an important one, one I'll never forget.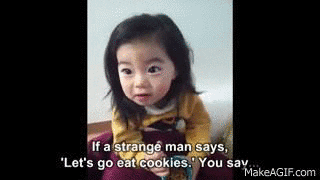 3)   Reach for the moon and maybe I'll get to touch the stars:
It was towards the end of my first year when I was persuaded by a friend to become a frosh leader at Woodsworth College, what I was more interested in was designing the logo. After hearing about a new logo was needed, I jumped at the idea of designing one even though it seemed more like an internal task for the executives than a logo contest, I still went ahead and submitted my idea. Never in a million years would I imagine my design being used, so I couldn't believe it when they told me they are using my design. Opportunities like these don't just happen, you make it happen. A lot of the time we are searching for a big break or a chance to do something, maybe once in a while, we can take that leap of faith and just go for it! Be amongst stars or candy or food
(if you're wise like me, you'll choose food too)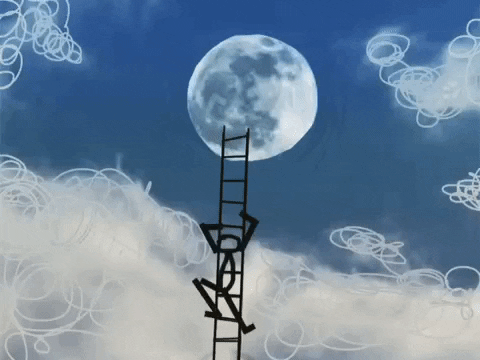 4) When volunteering got me a job, that's whatsuppp:
I casually signed up to volunteer for an event called Alternative Reading Week (ARW) put on by the Centre for Community Partnerships (CCP) in my first year which led me to incredible things in my second year. Amongst these things was getting a work-study position at the CCP. I've been working there as their Promotions and Communications assistant and it's been a blessing ever since. The staff and work-study students at the CCP are the epitome of awesomeness. My second-year experience has been better and more exciting because of the people I've met, the work I've been able to do and the things I've learned along the way. And to think I was a little hesitant about volunteering three days of my precious reading week
(where I'll probably be
Netflixing
my time away)
at a volunteering program I know barely anything about. Life surprises you in the most unexpected ways, doesn't it? Let it and it will.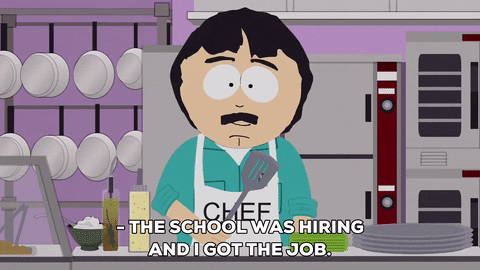 5) Hard lessons to learn, a fact to face:
I decided to transfer to another faculty but changed my mind after I got accepted. Say what? Yes, "everybody makes mistakes, everybody has those days" especially towards the end of first-year when you need to finally face the fact that subjectPOSTs is a thing and it's REAL. To ask a first-year to make the decision on what program they want to apply for while figuring out which ones they can ACTUALLY apply for is like asking the five-year-old-me: "Who do you want to be when you grow up?". Uh, Cinderella? It's impossible. So like most of us, my goals and dreams were "uncertain", taking first-year Calculus made me reinforce the fact that I didn't want to be a mathematician, but it doesn't tell me what I want to be or do. So here I was contemplating, and I did the most NORMAL thing anyone would do, I decided I didn't like the options I had at my Arts and Science faculty,
the grass is always greener on the other side that kinda thing,
in this case, I wanted to try my luck with Daniels Architecture, since all my friends are basically in Daniels
(totally valid factor in choosing your program btw, not),
so I did. I spent so much energy submitting the transfer application and waiting impatiently for the results that it seemed impossible to not transfer after I found out I got accepted. For better or worse, I chose to stay in A&S and now I'm living with the choices I made. In the end, they're all the same, regardless of what choice we make, we should make the best out of it and cross our fingers that we end up striving more than we stumble.
Dayyyymn, woo! What a year. The best thing that's happened yet is surviving and thriving through all this so I feel semi-confident that I can share it with you today 🙂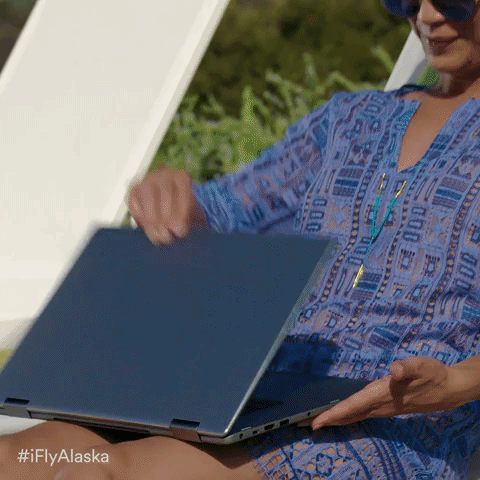 Do you have some of your own moments from first year that you'd like to relive or keep buried deep in the back of your mind? And if you're just in first year, what are some moments you'd like to add before the semester ends? Don't be shy, leave a comment below!