This week's topic is: FRIENDSHIP!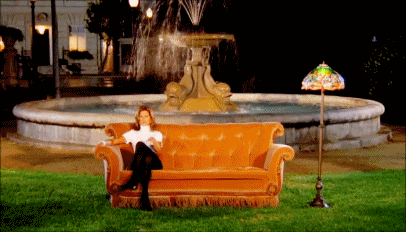 I don't know about other upper years, but I feel like sometimes I forget that it's possible to make friends as long as I make an effort. Instead of, you know, isolating myself in class and quietly taking notes and then speeding out of the room as soon as the professor dismissed the class, I COULD potentially try talking to people. It feels like a lot of people feel the same about this too. 
In first year it was really easy to make friends. I think it's a mixture of excitement at all the new opportunities and the desperate need to not feel so lonely in a new place. That's how I felt at least. It also helped that I had a preparedness to be outgoing. As a naturally introverted person, I would remind myself often that I should try my best to interact with as many people as possible, knowing that it would improve my overall university experience. 
Now that I'm in third year, I've noticed that I interact with WAY less people. There are a few simple reasons such as: no longer sharing a common room and kitchen with 40 other people, the dining hall is no longer daunting to face alone, and I live with a group of close friends and therefore I try to spend as much time with them as possible. 
 I think the main difference is that I'm no longer seeking friendship as often because I already feel comfortable with the amount of people I interact with. HOWEVER changing this perception could be useful in two ways. One, being that it's always nice to make new friends, especially in classes where you don't know anyone. And two, you could be the friend someone else needs! 
Last semester I took a Religion course and ended up clicking really well with the girl I sat beside. I didn't go into the class intending to make friends but I'm so thankful that during the breaks I didn't just stare at my phone or catch up on readings! 
This got me thinking about how, even though I still go to the same number of classes and extracurricular activities, I don't make as much as an effort to meet new people. 
I wanted this post to be a reminder that there are in fact many ways to meet new people in third year, and that it can be beneficial to your overall enjoyment of university. 
I'm guilty of not having that fresh first year outlook where every situation is a chance to make a new friend, but that doesn't necessarily need to be the case for all situations. I just like to remind myself that having a friend in a class can make it more fun, and you can have a study buddy. What matters most is the ~friends you made along the way~ and all that.