Happy February everyone! This week, I wanted to write about my involvement in a speculative and slipstream print and online magazine called 
Augur.
While I joined the 
Augur
 team as a First Reader in October 2017, my past with speculative fiction started a little before that. I loved the Goosebumps series and borrowed dozens of them at a time until one day, I realized how creepy the cover pages were, and even had a nightmare about one of the stories (the protagonists were being consumed by their own reflections). Subsequently, I never touching a horror book ever again (except occasionally indulging in Stephen King).
I moved onto fantasy, with series such as Percy Jackson and Warriors (my favorite cat series to this day), falling in love with works that spoke of worlds beyond our own. I became particularly drawn to fiction that I could visualize in my mind without having to feel the pull of Earth's gravity. I felt that I was floating within these narratives, and could daydream and solidify any nebulous ideas in my mind. Fiction, I thought, is not just a description of reality, but a brilliant blue brush of possibilities we have yet to discover. When I eventually joined the editing team for Augur, I was (and still remain) extremely impressed by how hard everyone worked, and the varied but important skills, viewpoints, experiences, and language that was being shared. Whether it was attending the Annual General Meeting, tabling at Word on the Street or the Toronto International Festival of Authors, editing stories such as "papers, incense, need"
by Sharon Hsu, or listening in at one of our end-of-the-year team meetings, I always felt the drive and the ambition, as well as the practical know-how and the dedication everyone was putting into each project. Their energy continues to captivate and inspire me, and I am honored to be working with such a passionate and understanding team.
It is a running joke in our group that we have planned to have a social for at least a year, but it keeps getting delayed. However, during our
Kickstarter
launch party last Saturday, we chatted about topics like Mangazines, awesome makeup pallets, and discussed whether Lawrence, our Managing Editor, is like Suki (an anime character with bright brown eyes). We had a lot of fun with our photoshoot and I even had the premium light-box treatment! Some of my more science and math inclined friends have always asked me the purpose of stories, especially if every story has already been written, and new material will always be recycled. While there certainly may be a grain of truth in the former statement, I am forever of the mind that fiction is much more complicated than just tossing old sheets of famous writing and churning out some fresh pages to fit into a manuscript. I firmly believe in the different levels that fiction operates on, three of which impact the individual, groups, and society. In terms of the first category, reading about different worlds can do what it did for me in some of my darkest moments: it can inspire hope. In terms of the group, fiction comments and suggests different ways that people can interact, and for the society, fiction can help lead us to a better future, for the stories that we need. That is, as long as we have our imagination and hope, we will not lose the drive that is necessary towards building a world that is better for the next generation.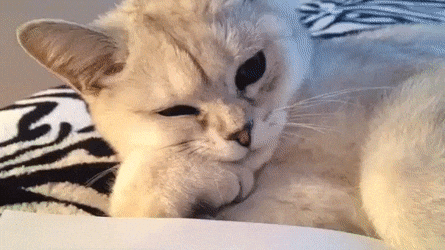 As for 
Augur's
future, I'm excited for what will most definitely come: organizing speculative conferences and workshops, publishing chapbooks, novellas, and novels, and remaining a publication full of narratives (poems, comics, and short fiction) that inspire others to think critically about themselves and/or our world, and most importantly, to inspire others to keep reading.