For me, summer means music festival season. While I'm lamenting the fact that I cannot attend Osheaga in Montreal this year, there's no need to even leave the city to see some awesome shows. Toronto has sparked a lot of interest worldwide (shout out to Drake for repping the 6 as fiercely as he does) and offers a broad range of events for every genre. Whether you're already in the city and want to explore what we have to offer or planning on moving here for school, these are some upcoming events that may be of interest. And by interest, I mean free or cheap. That, friends, is the true essence of #StudentLife!
Panamania While the Pan Am games have ended, there are still going to be free concerts during the Parapan Am games in August at venues like Nathan Phillips Square. They will star some big names like The Roots and Chromeo, along with spotlights on Latin American musicians such as Onda Vaga. Fellow blogger Taryn mentioned to me that Hart House will also be hosting a free Pan Am program titled Music from the Americas: The Map Room Sessions, 1-2 p.m. from July 15 - August 27.
U of T Faculty of Music The Faculty of Music always holds concerts, both free and paid. Keep checking back on their website for events - they begin regularly once school starts. The U of T Jazz students perform every Monday night at The Rex during the school year. Last year, U of T Music students took part in #MusicMondays at the MaRS Discovery District, providing lovely, free musical performances in the MaRSDD atrium. This event will start up again in September, according to the @MaRSDD Twitter account.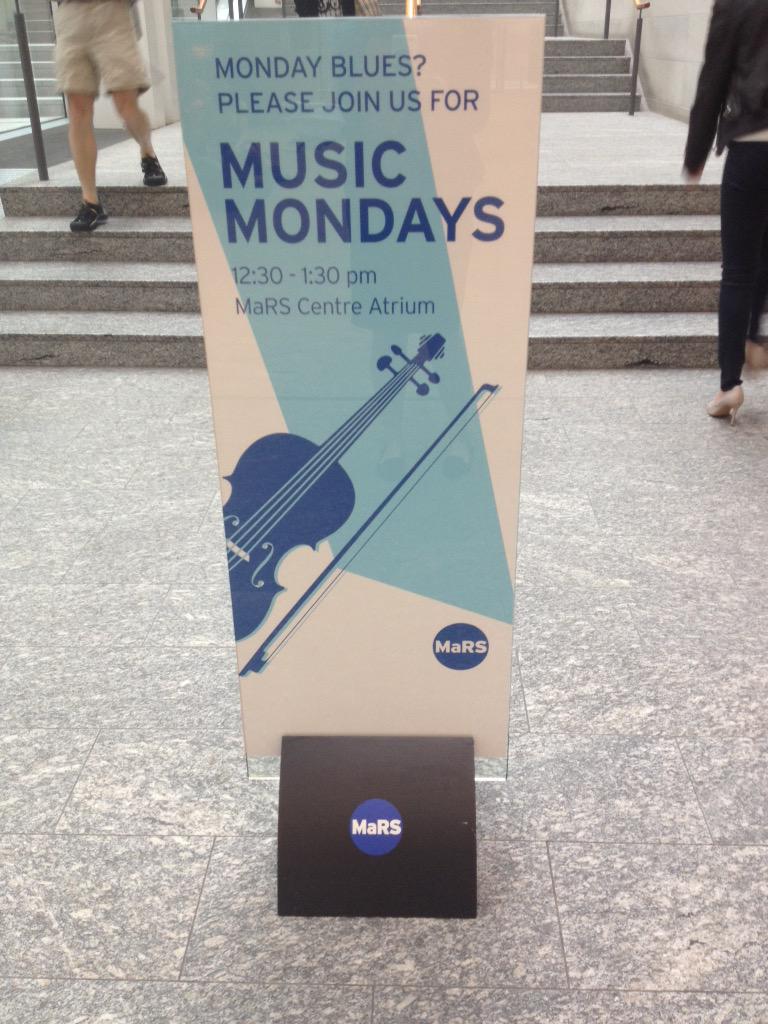 Toronto Caribbean Carnival Toronto Caribbean Carnival is a summer staple in Toronto. The grand parade is taking place at the Exhibition this year and is guaranteed to feature live music and gorgeous costumes that apparently defy the laws of physics. Happening tomorrow, the parade will feature a host of Mas bands that can be found here.
Toronto Bicycle Music Festival For avid bikeriders/music aficionados, this is a series of free shows where one bikes with the rest of the audience from venue to venue. The speakers for each concert are even pedal-powered by the concert-goers! It's happening this year on September 13 - bring your bike, have a picnic, and enjoy this super cool traveling festival.
Music Festivals A more expensive splurge, large music festivals are still a cool experience. It's a great way to see many different artists you like in one place - and most of the time, tickets to a concert for just one big artist are already a good portion of the price for one festival pass so I guess you can justify buying one as being economically efficient???
Veld, TURF, Riotfest, Mad Decent, and TWiMFeST are just to name a few coming up - our city is a hotspot for epic super-concerts. Here's hoping the weather will be warm for outdoor venues but not as obnoxious as it is this week! (I am forever a winter person)
Know any hidden gems for concerts around the city? Leave a comment or let us know on Twitter, Facebook, or Instagram!