*deep breath*
Yes. It is hard.
There are multiple nights when I'm on my computer, drinking my second coffee of the day and wondering what time I'm going to finish this lab report. At least in life science, we constantly have assignments to complete.
Maybe because I'm a first year, I didn't know how to make a timetable properly, but my Thursdays are usually busy with deadlines. I find myself staying awake later than usual on Tuesdays and Wednesdays to get things done in time. Two cups of coffee on those days are not surprising anymore. I used to be the no-coffee kid, but not anymore.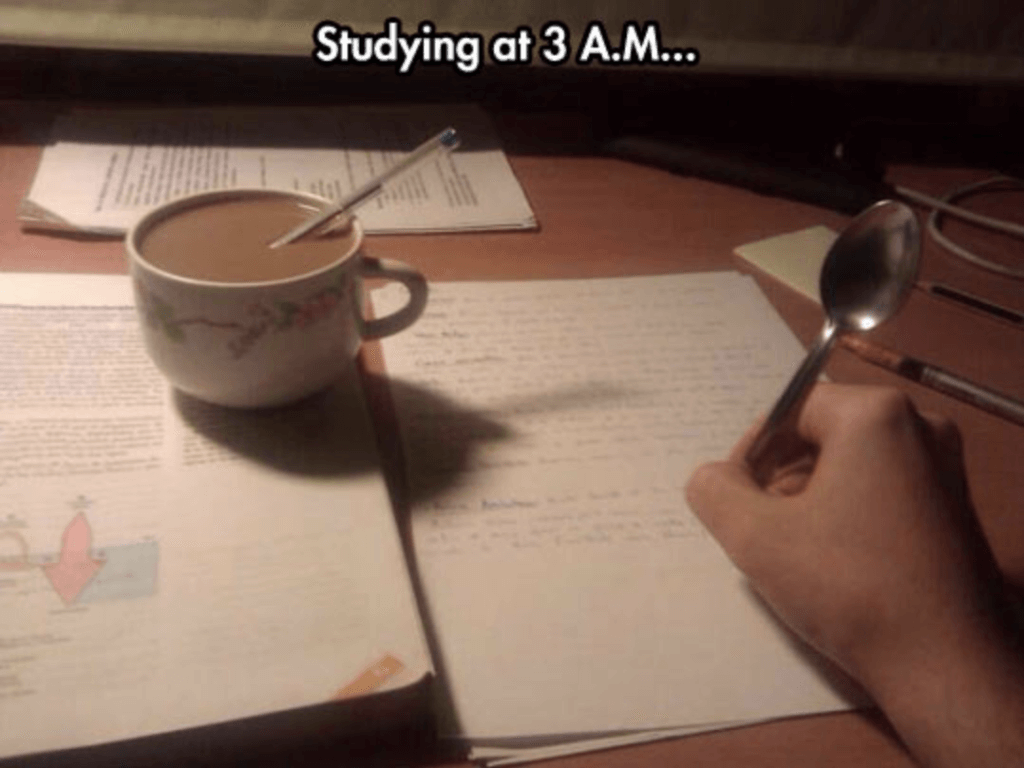 The workload for each subject is heavy, so I often feel like I'm not learning to the full potential in each subject. For context, I am doing a full course load (2.5FCEs/semester). There were sacrifices that I made in consideration of maximizing my performance in each course. A lot of people do the same thing too. A 2% assignment and a 25% paper? Prioritize the 25% paper. I took some time to recognize that I am unable to do everything with the amount of time I have.
My sleep pattern is changing. I haven't pulled an all-nighter—I'm not planning to do it and I most likely can't do it—but there were days when I went to sleep thinking a lot about my assignment. Would I be able to finish it in time? Should I wake up earlier tomorrow? How many hours can I sleep? What else do I have to do? These thoughts are not frequent, but I've experienced them all at least once this semester.
So to answer the question, "is U of T that hard?": Yes!!!!!!
But it's not only about working hard. It's also about the typical university experience. Talking to new people, trying out different food on campus, studying in the libraries, attending events, finding more places in the city, and so much more! I am SO busy, yet so fulfilled at the same time.
And in cases where I accidentally sleep in, I didn't blame myself for it. Instead, I've learnt to be more self-aware of my own body condition: it tells me I'm too tired and I need to slow down. Even with the immensely busy schedule, I've learnt to be more present in the moment.
I sleep in during the weekends, I buy groceries, I cook, I clean my room; and those small instances of checking the time as soon as I wake up, walking to the store and appreciating the weather, looking out of the kitchen window as I wait for the pan to heat up, and humming to a song when I vacuum are moments when I breathe and live away from academics.
I know I can do it. And you can too. It's a process of struggles and successes.
A guest speaker came in for one of my classes a few weeks ago and she said something that stuck with me: "There's a difference between working hard and working hard with stress."
Working hard at U of T is almost inevitable, but that doesn't mean you need to be overwhelmed. When you find your motivation, you're more likely to find the joy in engaging in such a rigorous pace at school. Check in with yourself frequently, and ask for help when you need it
We often tell ourselves that we are too busy to take care of ourselves. I'm learning to say, "NO, slow down." Make sure to eat, sleep, and breathe.
I wish you all good luck in your exams. And happy holidays!