Winter is here! I am definitely feeling the cold, and I strongly believe my ancestors' genes influenced mine to be more prepared for the humidity of southern China rather than Canada's frosty weather. At the same time, winter means it might make it more difficult for commuter students to stay involved and engaged with their communities, especially as the academic season is picking up. As a student who commutes around an hour and a half one way to U of T, I've always found it difficult to navigate the tenuous balance between academics, community activities on campus, and mental health priorities. It's also been easy for me to glance at the clock at around eight in the middle of finishing up some work, decide that there was still time, and arrive home, frozen and numb, at 11 pm.
This is not an exhaustive list, as there are many aspects to life balance, and I don't have all the answers. But I want to share my ideas and methods of surviving commutes as well as how I keep in touch with the community:
In terms of finishing up work, I ask my dad to send me to the station in the morning before he goes to work. I find that I work well in the mornings as there's not as much stress that I place on myself for finishing everything (which often happens at the end of the day). I also often like to study in the libraries where there's at least two hours before my first class, and it's nice to get myself into the movement of the day quickly.
It's important to prioritize mental health and academics before engaging in extracurricular activities, so I like to reflect on my strengths and plan for my weaknesses. I find that my logic course, for instance, takes much more energy for me to accomplish than readings for my other courses or writing essays. So I schedule that time accordingly (usually in the mornings).
For extracurricular meetings: It's often difficult to find times that work for everyone in terms of meetings. As well, sometimes it's just not feasible for people to stay late especially on winter evenings, so having online calls is a nice alternative for chilly days like the ones we've been having.
While on the commute: I have different playlists for different moods. Usually, when I'm on the way home, I listen to some instrumental calm music, and if I'm on the way to classes, if I'm not too tired, I jam to some pop music. It's also super fun for me to think about different choreography with each song, and it gets me excited for the day ahead!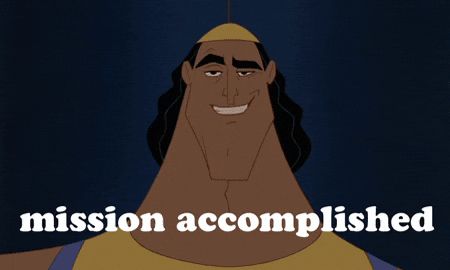 Starting tasks and finishing them: 

For most extracurriculars and some engagement activities with the community, certain tasks need to be finished at home. For me, it's a balance of trying to do enough but not overextending myself. For instance, if I find it hard to concentrate after a few minutes, I know myself well enough now that I realize it means I'm probably tired, and the tasks that seem colossal at the moment will become easier after getting some rest.
When heading to community engagement activities: I find it necessary to bundle up with hats, scarves, and gloves! Infinity scarves are so warm and have worked so well for me in the past. I also recommend gloves that also let you use your phone so you don't have to take them off to check something online. Hands can also easily get chapped so bringing some hand cream is definitely a must for me!
If you're worried about costs of transportation: The Centre for Community Partnership offers TTC tokens for students who need to head off campus for community-engaged learning placements!
Do you have any tips or advice for commuter students prioritizing academic studies, mental health, as well as community engagement activities?