It's that time of the year again… the dreaded exam period! Although final exams signal the end of the school year and the prospect of warmer days ahead, for many of us they may also signal the beginning of higher stress levels and potential anxiety.
Unfortunately, there's no cure-all solution to stress and anxiety, or specifically, exam anxiety – I know, it's disappointing to me too!  But, there are
a variety of things
we can do to lower our stress levels so that we are able to cope effectively with the academic demands during this last month of school. On cam
pus, St. Mikes is hosting Exam Jelly@Kelly on April 4
th
& 5
th
and Arts & Science will be hosting
Exam Jam
on April 8
th
at Sidney Smith to help students de-stress and refresh just before exams begin.  Although these events may not miraculously make all of your stress disappear, it's as close to a one-stop stress management shop as it'll get. Not only will there be
fun activities
but there will also be an
open study space
,
course review sessions
, and FREE food (and, who doesn't like free food when you're on a student budget?).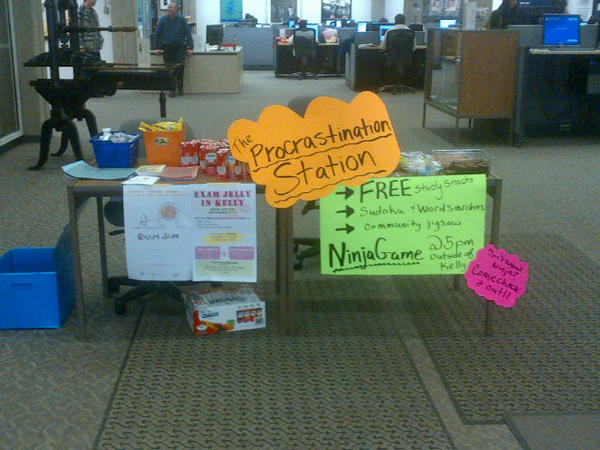 In the name of combating exam stress and anxiety, I've organized a de-stressing event in my residence as well.  Thanks to
St. John Ambulance
, I've been able to get therapy dogs for the event!  Having experienced first-hand
the calming effect
of playing and interacting with a therapy dog, I can certainly understand why this trend has virtually exploded across North American universities.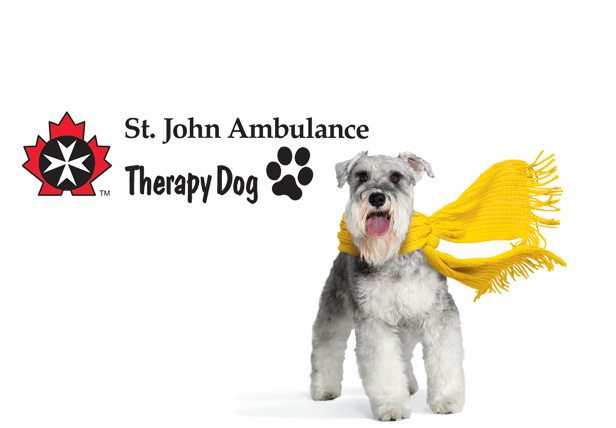 Of course, a therapy dog may not be the solution to everyone's anxiety and let's face it not everyone has access to a therapy dog whenever they need or want it.  But what's important is that these de-stress & refresh events, regardless of the particular activities, show us the value in acknowledging our stress and then finding both healthy and effective coping strategies when attempting to deal with it.
For me, the biggest take away message from these events is this:  even though we all have numerous responsibilities, our first and most important responsibility is to ourselves and own health and wellbeing.  By taking care of
numero uno
, we will be better equipped to take care of everything else – including those pesky exams! What do you do to de-stress & refresh during final exams?  Feel free to share them in the comments section! - Vivian