As the year begins to wind down (or up, as it may be), assignments are becoming more daunting than ever. In fact, I'm writing this blog post mostly as a form of procrastination: I've four papers to write in the next ten days, and exams after that.
I've always been pretty bad with procrastinating for many reasons (mental health, laziness, and netflix among the top three contenders). But it also means it's hard sometimes to get back on me feet and get down to business.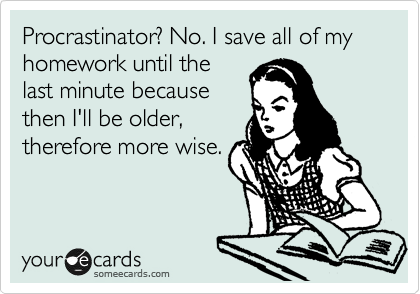 Like a few other students, my classrooms are disrupted and I don't have all the access to in-class and in-person resources that I otherwise would. Thankfully, the university provides a number of academic resources to help students succeed. Here are five free campus resources for students trying to cope with the end of term:
1. Free Essay Clinics
Essay clinics are run by professionals, free of cost to you: people who know how to write will look at drafts of your paper, and tell you how to make it better, and generally how to improve your writing, for free. And why not? You can only get better. Each college has a writing centre, and so do some departments. Find one to book a free appointment here. While their schedules might tell you that they're full, many people cancel appointments: get in touch with the clinics to see if you can be put on a waiting list.
2. Free Math, Chemistry, Stats, & Eco help
Just like the writing centres, professionals are around to help you out. Many of the help sessions are on a drop in basis, but it's always worth checking their schedules in advance. Get free tutoring in math, chemistry, stats, or economics.
3. Free Past Tests
I often have problems with my memory and arthritic hand cramps, so when it comes to midterms and exams, I can stress out a lot. With papers, I have oodles of time to think about what I'm going to say: exams put me on the spot. Fortunately, the Arts and Sciences Students Union (ASSU) has filing cabinets full of past tests: literally. Just walk in with a T-Card and you can take a free peek at one of their many past tests, donated by students (find them in SS1068). They also sell test packages around midterms for major courses.
4. Free Past Exams
The ASSU library only holds donated midterms, but it doesn't mean you can't study also for the exam. You can use old midterms to get an idea of the questions likely to be asked. But when it comes time for exams, you can always look at the past exam repository, to help get an idea of how exams have been structured in the past.
5. Professor Office Hours
But when it comes on down to it, nobody knows how to help you succeed in a class like the people running that class. Talk to your course instructor! They get pretty lonely when nobody comes by their office hours, and they'd love to chat and help you get through assignments and material. It's also a great way to make friends (profs are people too!).
Have an inside scoop on other campus resources? Let me know in the comments below!