Clubs Day was yesterday, which means that a whole bunch of you probably got at least one of the following:
papers and flyers
pens
pins
clips
other swag
Whether you got it voluntarily or had these items thrust into your arms, fact is you now have a lot of stuff. What are you going to do?
1. Read all those pamphlets
I know it's overwhelming, and frosh is way more interesting than paper, but take the time to look through all those colourful bits of paper. Clubs put a lot of time and effort in making leaflets that catch your interest. Trust me. I know. *shudder* More importantly, reading them will give you an idea of what kind of club you would like to join, and how you can join them. You don't want to miss out on an amazing club and new friends just because you didn't go through those flyers! You might even get coupons to nearby restaurants and shops. Don't want to throw those out now, do we? Once you're done going through them, recycle! We are a
green campus
after all. 🙂
2. Keep what's useful
In my first year, a third year on my floor told me that he got every pen and pencil he's ever had to use in university in his first year Clubs Day. He told me the day before my Clubs Day to make sure I bring a bag (or, better yet, get one there) and madly fill it with school supplies.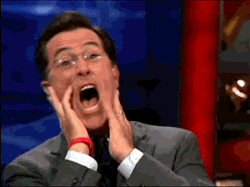 Now, I didn't get a bagful of pens, but I did get enough to last me a semester. I also got a bunch of notepads, magnets,
carabiners
, and keychains. Depending on when you went, you may have even picked up a water bottle or two.
3. Go to meetings, visit the website
Frosh is over, classes are starting and you're wondering what to do after class. Since you've already gone through all those pamphlets, you can now start going to meetings! Before going, visit the group's website if they have one, just to get a feel for it. Don't feel like you have to commit as soon as you step into a meeting. It's a good idea to go to as many meetings as you can, and then commit to the ones that really interest you.
4. Tell me about it at U of T Stories
It's a start of a new year. It's time for you to start writing your own U of T stories. Clubs are a large part of student life, and no doubt it will become a large part of yours. It is definitely mine. Remember to share your experiences with us at 
uoftstories.tumblr.com
. Enjoy the rest of the year, U of T! It's going to be the best one yet. - Crystal P.S. If you missed Clubs Day, there's the
Street Festival
next week!